Making it easier to contact the council
Small improvements to the council's website can make a big difference to residents.
The Croydon Digital Service has recently gained a couple of content designers – including me. Since starting I've mainly worked on improving the council's Contact Us page, which is a little out of date. Currently, users who want to send a message to the council will come across a dropdown menu to select the category of service they want to reach.
For most areas there's then a second dropdown to choose a specific issue – like these options in Planning, for instance:
Picking certain tasks will prompt users to use an online service (in a slightly passive aggressive way):
Regardless of which options users select, all queries are sent as emails to the same inbox in the council's contact centre. It takes a lot of time and people power to process all the requests that come in each day and send them to the right place.
Part of the problem is failure demand: we get a lot of calls and emails simply because users aren't finding the online services we offer on our website. We'll be redesigning the whole site over the next year or so, which will help reduce the need for residents to contact us. But for now it would be better for users if the contact us form provided them with a quicker response or a clear immediate solution to their problem.
Discovery: councils are complicated
It might sound like we had a simple solution in front of us: just create a dropdown form that links or emails straight to the right service. But this is easier said than done.
Originally, we wanted to remove the "Something else" from the dropdown to ensure that every email was being sent to a service and not just lumped into the contact centre's inbox. But after speaking to the contact centre, researching into all the council's services and doing some pop-up user testing (blog post to follow), it became clear that:
there are hundreds of services people contact the council about
a lot of the knowledge about who to contact about certain issues is in the heads of the contact centre staff
boiling those services down into a list the public could navigate and understand would be incredibly difficult – and as a result some queries would inevitably get sent to the wrong place
So we're now planning a much simpler first iteration of the new form. It will still send queries to the contact centre, still include "something else", and still leave off most of the hundreds of services we offer. One thing that will change is bins.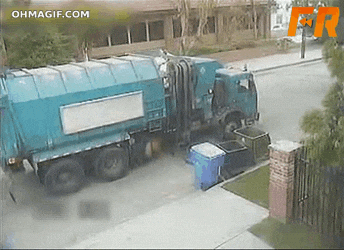 Bins are a huge issue. Conversations with the contact centre revealed that they take up something like 90% of their inboxes, and yet they're missing from our current dropdown form. If we can direct a good proportion of those bin queries to our specialist online reporting service, we could save those users a long wait and free up our contact centre for greater things. We're hoping to make this first small change in the next week – we'll keep you posted as to the results.
---
Latest posts